We are a self-established company with independent brands flsun and vosun, which are already known in the industry. Our 3d printers are exported to 150 countries and regions all over the world, such as the United States, Europe, Russia, South America, Southeast Asia, etc. We provide creative solutions for users in the fields of industrial design, education, art, construction engineering and medical industry. The company provides 3d printing one-stop service, closely integrates 3d printing service with internet field, and plays an important role in creating personalized factory, constructing personalized production and realizing personalized dream. The company's self-developed existing products are mainly four, in the delta field has been playing a leading role.
We are a company with depth, the company was formally established in 2015, is a commitment to 3D printer product development and production, sales and 3D solutions e-commerce company. Our values are: customer first, integrity, dedication, teamwork.
Our mission is:To empower personalized productivity to everyone's desktop.
Our wiki is still under construction and is constantly being updated, so stay tuned!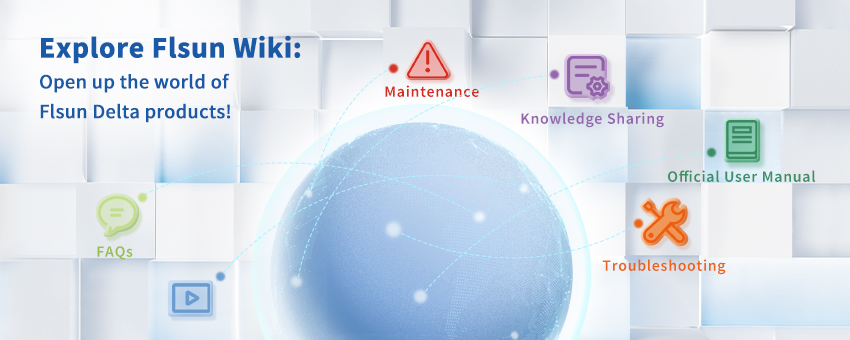 The contents of the Wiki include but are not limited to the following sections
V400 series
SR series
QQ-S series
Q5 series
General
We provide lifelong after-sales technical consulting service to solve problems by email or video chat. If the printer is damaged due to quality problems during the warranty period, we will provide spare parts free of charge, free replacement parts due to quality problems have no warranty period.
After-sales contact channel:
Email: service@flsun3d.com
Skype:live:.cid.ec23288db32a3b7
Whatsapp:+86 138 3861 7313
Glossary Form
This is a glossary of common terms and abbreviations used in the Flsun community .